Bathroom rugs are A stylish and functional addition to any bathroom, Providing comfort underfoot and helping to prevent slips And fall on wet surfaces. However, over time, these rugs can accumulate dirt, Stains, and unpleasant odors from regular use. Knowing how to properly clean bathroom rugs is essential in maintaining their appearance and prolonging their lifespan. In this article, We will explore effective methods And techniques for cleaning bathroom rugs that will leave them looking fresh, Clean, And hygienic. Whether you have A plush cotton rug or A durable rubber-backed one, Read on to discover the best practices for keeping your bathroom rugs spotless and inviting.
Importance Of Maintaining Cleanliness In The Bathroom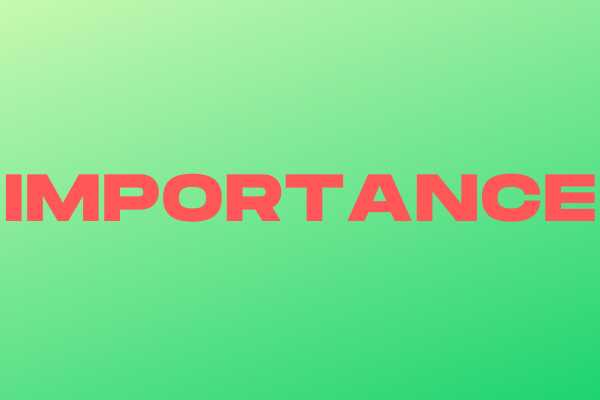 Bathrooms hold an essential role in our homes, Yet they are often overlooked when It comes to regular deep cleaning, particularly with elements like bathroom rugs. A clean bathroom not only offers A pleasant And healthy environment but also contributes to the overall aesthetics of your home. Bathroom rugs, Specifically, Are susceptible to extensive Dirt, Grime, And microbial growth due to their constant exposure to moisture And foot traffic.
Unclean rugs can be a hotbed for bacteria, Molds, And other unwanted organisms, compromising the hygiene and health of the household members. Additionally, dirty washroom mats could stain your floors or even release unpleasant odors, detracting from your bathroom's overall comfort and cleanliness. Therefore, regularly cleaning your washroom carpets is a necessity for maintaining a fresh, appealing, and sanitary bathroom environment.
Prepare For Cleaning
Cleaning washroom rugs effectively requires A bit of preparation. Start by shaking out the mat outside to remove loose dirt And dust particles. If the mat has A rubber backing, be gentle to avoid damaging It. Check the care label on your carpet to ensure you follow the manufacturer's recommended cleaning methods. Some rugs may be machine washable, while others may require hand washing. Ensure you have the right cleaning supplies at hand. You might need a mild detergent, A soft scrub brush, and a couple of clean, dry towels for blotting. Remember, harsh chemicals could damage your mat, and it's better to test any new cleaning solution on an inconspicuous area first.
Fill A Basin Or Sink With Warm Water
Getting your bathroom rug clean starts with the simple act of filling A basin or sink with warm water. This might seem basic, But warm water plays A crucial role in the cleaning process. It aids in loosening the dirt And grime embedded in the rug fibers, facilitating A more thorough cleanse. Ensure that the water level is sufficient to fully immerse your mat, Allowing all areas to get an adequate soak. For larger rugs that may not fit in A sink or basin, consider using your bathtub. Avoid using hot water, especially on rugs with rubber backing, as it can lead to deterioration or damage.
Select An Appropriate Cleaning Agent Or Detergent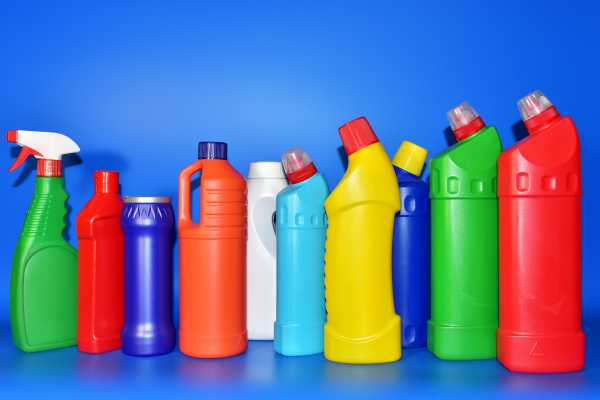 Choosing the right cleaning agent is a critical aspect of cleaning washroom mats. The best choice depends on the type of rug and its care instructions. Generally, a mild detergent is suitable for most washroom mats. Avoid bleach or harsh cleaners, which can damage fibers and fade colors. If your carpet is heavily stained, you might consider a stain remover, but always spot-test first to ensure it won't discolor the material. Natural options, Like vinegar And baking soda, Can also be effective cleaners, Offering A non-toxic solution that also helps to deodorize the mat.
Submerge And Agitating The Rug Gently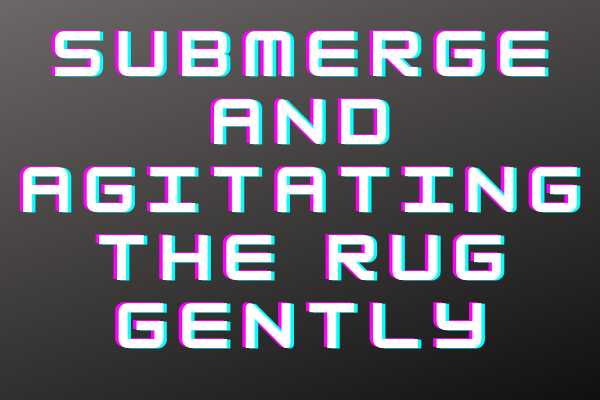 Once your basin is filled And the cleaning solution is ready, It's time to clean your rug. Submerge the rug in the soapy water completely. Gently agitate the rug with your hands or a soft brush to dislodge any dirt. Pay extra attention to stained or heavily soiled areas. However, be careful not to scrub too hard as it could damage the rug fibers. This agitation process, combined with the warm water and detergent, works to lift and dissolve dirt, making your rug cleaner and fresher. After agitation, let the rug soak for several minutes to allow the cleaning solution to penetrate deeply.
Use A Soft Brush Or Cloth For Stubborn Stains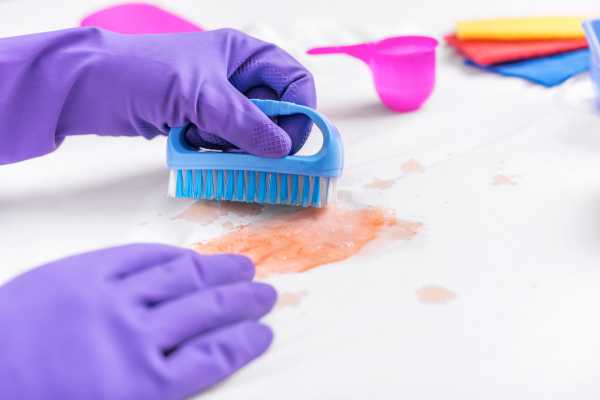 Even after soaking And agitating your bathroom rug, you might find that some stubborn stains persist. In such instances, A soft brush or cloth can be your best ally. Apply A small amount of your chosen cleaning agent directly to the stain and gently scrub with the brush or cloth. The bristles of the brush or the texture of the cloth help to break up the stain, Making It easier to remove. However, Remember to use gentle strokes to avoid causing damage to the rug. If the stain is resistant, You might need to repeat the process. Ensure the cleaning agent is thoroughly rinsed off to prevent residue build-up.
Rinse The Rug Thoroughly
After soaking And scrubbing your rug, the next essential step is to rinse it thoroughly. This removes the loosened dirt, grime, and soap residue, leaving your rug fresh and clean. Run cool or lukewarm water over the rug until the water runs clear. Avoid wringing the rug as this can damage the fibers or the backing. Instead, gently squeeze or press the rug to remove excess water. Ensure all soap is rinsed out as leftover detergent can attract dirt, making your rug dirty faster.
The Final Thought
keeping your bathroom rugs clean is an essential part of home maintenance. It not only enhances the Aesthetic Appeal of your washroom but also significantly contributes to the hygiene And cleanliness of your space. By following the right cleaning procedures, from preparation to using the correct cleaning agents, And finally to thorough rinsing, you can ensure your washroom rugs are always fresh, Clean, And inviting. Don't underestimate the impact of A clean, fresh-smelling rug on the overall washroom experience—it's A small detail that makes a big difference.