Keeping Your Bathroom sink And faucet clean is not only important for maintaining a hygienic space, But it also adds to the overall appearance of Your bathroom. Over time, Soap scum, toothpaste residue, And hard water stains can build up on these surfaces, leaving them looking dull And dirty. However, With the right cleaning techniques And products, You can easily restore the shine And cleanliness of your toilet sink And tap. In this article, We will guide You through a step-by-step process on How to effectively clean Your Bathroom sink And faucet using simple household items.
What Is The Best Way To Clean A Bathroom Sink Faucet?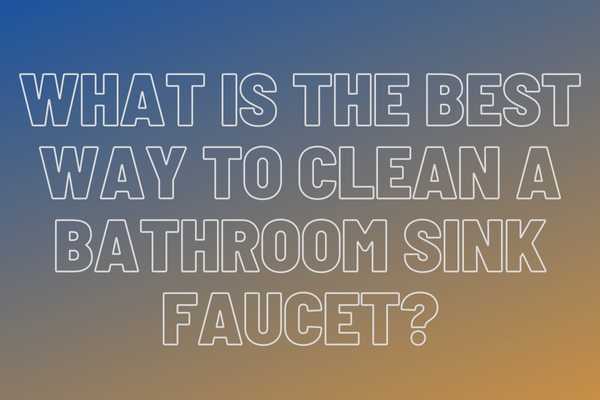 The best way to clean a bathroom sink faucet is to start by removing any visible dirt or debris. You can use a soft cloth or sponge with warm water and mild soap to gently wipe the surface of the faucet. Be sure to pay attention to any crevices or hard-to-reach areas where grime may accumulate.
For stubborn stains or mineral deposits, you can use a mixture of equal parts water and vinegar. Apply this solution to a cloth or sponge and scrub the affected areas. If necessary, you can also use an old toothbrush to get into smaller spaces.
Importance Of Cleaning Bathroom Sink And Faucet
Keeping your bathroom basin And faucet clean is not only crucial for maintaining a sparkling appearance, But it also plays a significant role in maintaining good hygiene. Over time, The bathroom sink can accumulate dirt, soap scum, toothpaste residue, And even bacteria. Neglecting regular cleaning can lead to unpleasant odors And the growth of harmful germs. Cleaning your bathroom basin And faucet regularly is essential to prevent the buildup of grime, maintain a fresh-smelling space, And ensure that you are using a sanitary area for personal grooming.
Remove Any Objects Or Debris From The Sink
Cleaning your toilet sink And faucet can be a daunting task, But it is essential for maintaining a clean And hygienic bathroom. Before you begin the cleaning process, clear the sink of any objects such as toothbrushes, soap dispensers, Or hair accessories. Dispose of any debris or loose dirt that may have accumulated in the sink. This initial step will help you to have a clear workspace And prevent any obstruction during the cleaning process.
Close The Drain Or Cover It To Prevent Clogging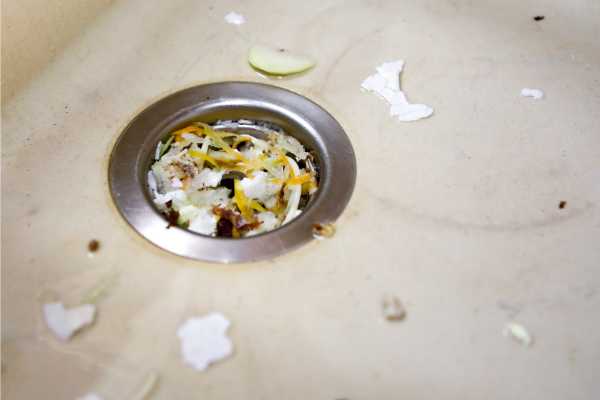 To prevent any accidental loss of small items or clogging the drain, ensure that it is either closed or covered. This simple precautionary measure will save you from the hassle of retrieving lost items or dealing with plumbing issues caused by clogged drains.
In addition to closing the drain, covering it with a drain strainer can provide an extra layer of protection against clogs. A drain strainer acts as a filter that catches hair and other large particles before they enter the drainage system. Regularly cleaning out this strainer will help maintain its effectiveness over time.
Identify Areas Prone To Dirt And Grime Buildup
Before you start scrubbing, Take a moment to identify areas in And around the sink that are more susceptible to dirt And grime buildup. Pay close attention to corners, edges, And crevices, As they tend to accumulate residue over time. By being mindful of these areas, You can ensure a more thorough cleaning process.
Apply Mild Soap And Vinegar solution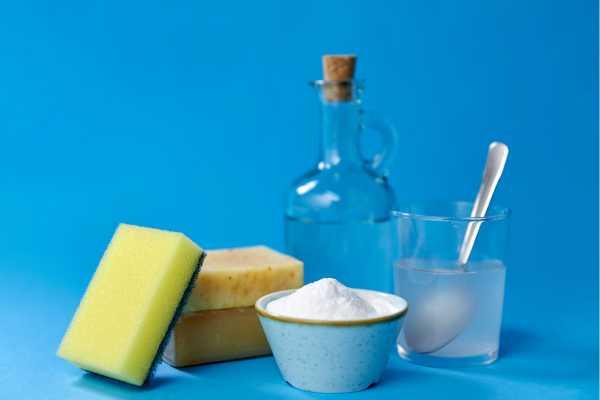 Keeping your toilet sink And faucet clean is essential for maintaining a hygienic And aesthetically pleasing bathroom. One effective way to achieve this is by applying a mild soap and vinegar solution. To begin, mix equal parts of dish soap And white vinegar in a small bowl. Add some warm water to dilute the mixture slightly. Wet the cloth Or sponge with the soapy solution, making sure it's not too soaked. Gently scrub the entire surface of your sink, paying extra attention to any stains Or spots. Rinse thoroughly with warm water to remove any residue.
Next, move on to cleaning your faucet using the same solution. Dampen another cloth Or sponge with the mixture And carefully wipe down all areas of your faucet, including handles And spout.
Scrub The Sink Surface With A Non-Abrasive Cloth Or Sponge
To clean the sink surface effectively, use a non-abrasive cloth or sponge. Apply a mild bathroom cleaner or a mixture of warm water and liquid soap to the cloth or sponge and gently scrub the entire sink basin. Be sure to cover all areas, paying extra attention to those identified as prone to dirt and grime buildup. This will help remove stains, soap scum, and any other residue, restoring the sink's original shine.
Gently Wipe The Faucet Surfaces
The faucet, being a prominent feature of your bathroom basin, Deserves special attention. Wipe the faucet surfaces using a damp cloth or sponge. For hard-to-reach areas, Use an old toothbrush Or a soft-bristled brush to dislodge any dirt or grime. Avoid using abrasive cleaners Or scrubbing too vigorously, as this may damage the faucet's finish.
Rinse And Dry The Sink And Faucet Thoroughly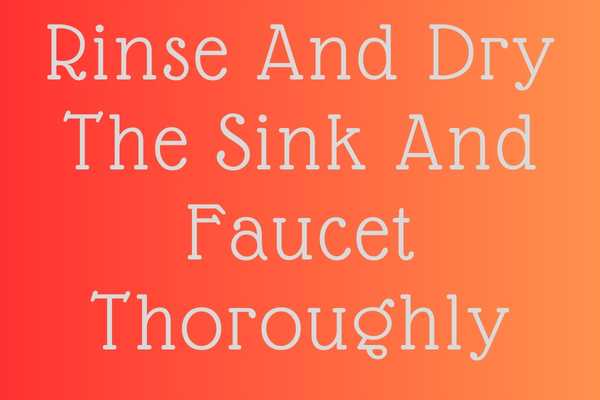 After scrubbing the sink And tap, Rinse them thoroughly with warm water to remove any remaining cleaning solution. Ensure that no soap Or cleaner residue is left behind. Wipe the sink And tap surfaces dry with a clean, lint-free cloth to prevent water spots Or streaks. This final step will give your bathroom basin And faucet a pristine, polished look.
The Final Thought
Keeping your toilet sink and faucet clean is essential for maintaining a hygienic and aesthetically pleasing bathroom. By following the simple steps outlined in this article, you can easily remove dirt, grime, and stains from your sink and faucet. Regular cleaning will not only prevent the buildup of bacteria but also prolong the lifespan of your fixtures. Remember to use gentle cleaning agents to avoid damaging the surface of your sink and faucet.