A plush, Fluffy bath mat can transform your bathroom into A personal oasis, Adding A touch of luxury and comfort to your everyday routine. But over time, even the most luxurious bath mats can lose their plushness, leaving you stepping out of a relaxing bath or shower onto a less-than-inviting surface. Bath mats become flat and less absorbent due to repeated use, improper washing, harsh detergents, and lack of maintenance. However, It's not all doom And gloom! The good news is that you can revive your tired bath mats and restore them to their original, fluffy state. In this blog post, We're going to take you through A step-by-step guide on how to make your bath mats fluffy again. So, Stick Around if you're ready to breathe new life into your worn-Out bath mats And enhance the comfort of your bathroom experience.
Importance Of Fluffy Bath Mats
A fluffy bath mat is more than just a piece of bathroom decor. It adds comfort and safety, providing a soft landing for your feet as you step out of the shower or bath. This plushness helps prevent slips on wet tiles, ensuring your bathroom remains a safe environment for everyone. Moreover, a soft, fluffy mat absorbs water effectively, keeping your bathroom floor dry and clean bath mats. It also contributes to the overall aesthetics of your bathroom, creating a cozy, welcoming atmosphere. Therefore, maintaining the fluffiness of your bath mats is essential not just for their functionality but also for their role in your bathroom's appeal.
Remove Stains From The Mat
Over time, Bath mats can accumulate stains from spilled toiletries or general use. These stains can cause your rug to harden And lose its fluffiness. To tackle this, Pretreat the stains with A mixture of vinegar and water or a gentle laundry stain remover. Rub the solution gently on the stains And let It sit for about 15 minutes before washing. Be sure to check the care label on your carpet, as some materials may require specific cleaning solutions. Regular stain removal contributes to the fluffiness and overall appearance of your carpet.
Wash Your Bath Mat Regularly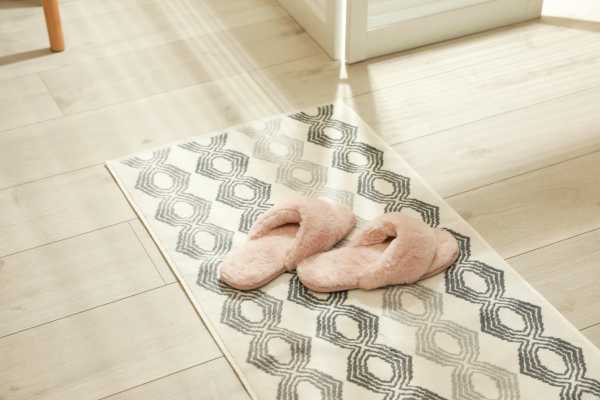 Regular washing is key to maintaining the fluffiness of your bath mat. Most bath mats fluffy can be cleaned in the Washing machine, But It's crucial to follow the specific care instructions on the mat's label to Avoid damage. Use A gentle cycle with warm water And A mild detergent, avoiding bleach and fabric softeners as they can break down the fibers of the mat, leading to a loss of fluffiness. Also, wash your rug separately from other laundry items to prevent the mat's fibers from flattening due to the weight of other clothes. Regular washing not only keeps your rug fluffy but also enhances its durability and lifespan.
Use Cold Water
While It may seem counterintuitive, Washing your bath carpet in cold water can help to maintain its fluffiness. Hot water can often cause the fibers in your rug to become matted and flat, Reducing its overall softness and plush feel. Using cold water is gentler on the fibers, preserving their structure and helping to keep your rug fluffy and comfortable underfoot. Furthermore, Using cold water to wash your bathing rug is more energy-efficient, Making It A more environmentally friendly choice. So, Next time you're about to throw your bathing rug in the wash, consider turning the dial to cold for the sake of fluffiness and sustainability.
Brush The Mat
Once your bath carpet is clean and dry, A simple way to restore Its fluffiness is by gently brushing It. Using A soft-bristled brush, Comb through the fibers of the carpet in the direction of the pile. This will help to lift the fibers, restoring the mat's original fluff And texture. Avoid using A hard-bristled brush as it can be too harsh on the mat's fibers and may cause damage. Remember to brush your rug after every wash and occasionally in between washes to maintain its fluffiness. This simple yet effective technique can make A significant difference in the feel And appearance of your bathing rug.
Add Vinegar Or Baking Soda To Your Wash Cycle
Adding vinegar or baking soda to your wash cycle can significantly enhance the fluffiness of your bathing rug. Both vinegar And baking soda are excellent natural fabric softeners that can help to fluff up your mat's fibers. Add A cup of white vinegar or half A cup of baking soda to your washing machine during the rinse cycle. Not only will these natural ingredients help restore the softness And fluff of your mat, But they'll also deodorize It, leaving It smelling fresh and clean. Remember to run an extra rinse cycle to ensure all the vinegar or baking soda is thoroughly removed.
Use Fabric Softener Or Fluffing Spray
While regular use of fabric softeners can damage the fibers of your bath mat, An occasional dose can help rejuvenate its fluffiness. Add A small amount of fabric softener to the rinse cycle once every few months to give your rug an extra boost of softness. Alternatively, you can use A fluffing spray designed specifically to restore the plushness of fabrics. Simply spray It on your rug and fluff up the fibers with your hands. These products can be an easy And effective way to maintain the fluffiness of your rug.
Use Rubber Gloves To Fluff-Up The Fibers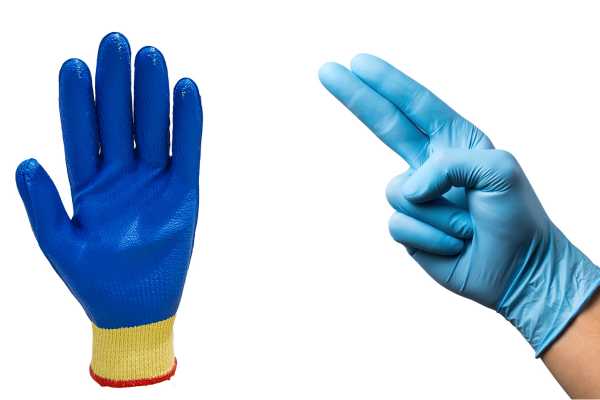 Another innovative method to restore the fluffiness of your bath mat is by using A pair of rubber gloves. After your bathing rug is completely dry, Put on A pair of rubber gloves and gently run your hands over the rug, Grasping the fibers and pulling upwards. The friction between the rubber and the mat's fibers will help them stand up, Restoring the mat's original plush feel. This simple yet effective method can be performed as often as needed to keep your bathing rug feeling soft and fluffy.
Fluffing The Mat With An Iron
Ironing your bath carpet might seem unusual, But It can help restore its fluffiness. First, ensure your mat is thoroughly dry and set your iron to the lowest heat setting. Place a thin towel over the mat to prevent direct contact between the iron and the mat's fibers. Gently iron over the towel, moving in the direction of the pile. The heat will help lift the fibers, returning your rug to its original fluffy state. Remember to constantly move the iron to avoid overheating one spot. This method requires caution, as too much heat can damage your mat, but when done correctly, it can significantly enhance the fluffiness.
Fluffing Bath Mat With Hair Dryer
Reviving the fluffiness of A bath mat can be as simple as reaching for your trusty hair dryer. After the mat has been thoroughly cleaned And dried, A hair dryer can be used to effectively fluff up the fibers. To do this, Set your hair dryer on the cool setting And gently blow air onto the mat's fibers, Taking care to move in the direction of the pile. The force of the airflow helps lift and separate the fibers, restoring their original plushness. This method is gentle, reducing the risk of fiber damage while effectively increasing fluffiness. Regularly employing this tactic after washing and drying your carpet can significantly prolong its plush, comfortable feel.
The Final Thought
Restoring the fluffiness of your bath mat is A process that requires time And care, But the result is well worth the effort. With these methods, Not only can you enhance the comfort And luxurious feel of stepping onto A plush rug, But you can also prolong the mat's life And performance. Regular care, proper washing techniques, and the use of everyday household items like vinegar, baking soda, and your hair dryer can make a significant difference in maintaining the plushness of your bathing rug. Through these simple steps, your bathing rug can continue to provide that warm, cozy embrace for your feet after every bathing rug or shower, making every day a little more comfortable and luxurious.