There's A certain comforting feeling you experience when stepping onto A clean, Fluffy bath mat after A soothing shower. Maintaining this comfort means regular cleaning of your bath mat, A chore often overlooked. Bath mats, whether they're rubber or fabric, Absorb A lot of moisture and can quickly become a breeding ground for mold and mildew if not properly cleaned. This post offers you a comprehensive guide on how to clean bath mats, ensuring they remain fresh, sanitary, and welcoming. From everyday cleaning to tackling stubborn stains, we've got you covered. So let's roll up our sleeves and dive into the world of bath mat maintenance, aiming to keep that soft, clean cushioning under your feet for a long time to come.
What Is The Best Way To Clean A Shower Mat?
The best way to clean A shower mat involves A few simple steps. Firstly, Shake off any loose dirt or debris. Then, place the mat in the washing machine with A couple of towels (they provide scrubbing action during the wash). Use A gentle detergent and A warm water cycle. If the mat is particularly grungy, You can pre-soak It in A mixture of vinegar And water (1:1 ratio) for an hour before washing. Once done, Air-dry the mat thoroughly to prevent mold or mildew growth. It's important not to use bleach or harsh chemicals, Which can damage the mat's material, And also to avoid machine-drying, Which can warp the mat's shape.
How Do You Clean Bath Mats At Home?
Cleaning bath mats at home is straightforward And can be accomplished with household items. Firstly, Shake the mat to remove any loose dirt or hair. For machine washable mats, put them in the washing machine with A couple of towels to protect the mat and add scrubbing action. Use a gentle detergent and warm water setting. For mats that can't be machine washed, create a mixture of warm water and mild detergent. Use a soft brush to scrub the mat gently, focusing on stained areas. Rinse thoroughly after scrubbing. Whether machine-washed or hand-washed, always air-dry the mats completely to avoid any mold or mildew buildup. This process can be repeated weekly or biweekly to maintain clean and fresh bath mats.
Importance Of Cleaning Bath Mats
Bath mats are A vital part of any bathroom since they help prevent slips and falls while entering or exiting the shower, especially when the surface is wet. However, These mats are also breeding grounds for bacteria And germs that can cause infections and illnesses. Therefore, It's essential to clean them regularly to maintain hygiene levels in your home.
Cleaning bath mats is not rocket science; It's A simple process that you can do without much hassle. The best way to start clean your bath mats is by shaking Them outdoors first to remove loose dirt and debris. Afterward, Use hot water with detergent or vinegar solution (1:1 ratio) to wash the mat thoroughly. Scrub gently using a brush or sponge on both sides, making sure you get rid of all visible stains and discoloration. Rinse your Bathtub carpet several times until there's no soap residue left before drying it completely.
Machine Washing:
Check If The Bath Mat Is Machine Washable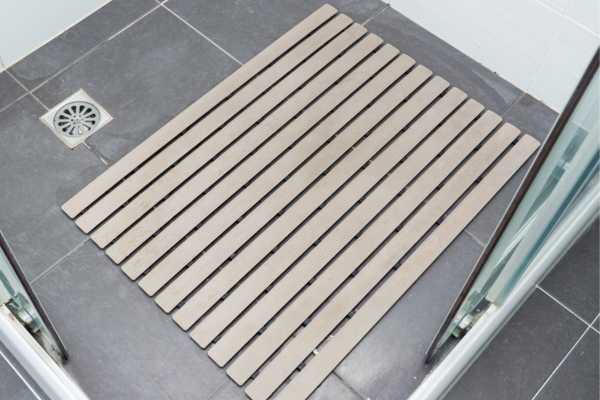 Before embarking on the cleaning process, It's crucial to determine if your Bathtub mat is machine washable. Not all materials are designed to withstand the mechanical agitation of A washing machine. Check the label on your Bathtub mat for cleaning instructions. If it says 'Machine washable,' Then you are in luck. This process will be simple and straightforward. For mats that are not machine washable, It's best to stick to hand washing to avoid damage. If you can't find the label or the cleaning instructions aren't clear, A quick online search using the brand name And model of the mat can be A valuable resource. Always ensure you adhere to the manufacturer's guidelines to prolong the lifespan of your mat.
Set The Appropriate Water Temperature
Once you've established that your bath carpet can be cleaned in A washing machine, It's time to select the optimal water temperature. It's usually recommended to use warm water for most types of mats. Bathtub mats with rubber backing or made entirely from rubber should be washed in cold water to prevent deformation or damage. Always double-check the care instructions label for precise temperature settings. Using the right temperature is crucial for effective cleaning and maintaining the integrity of your mat's material.
Add A Suitable Amount Of Detergent
The Next step in the process is adding detergent to your washing machine. The right quantity is essential: too much detergent can result in suds that are tough to rinse off, while too little may not clean the mat effectively. As A general rule, Use approximately half the quantity of detergent that you'd use for A full laundry load. Ensure to opt for A gentle, Non-bleach detergent to preserve the color and patterns on your mat. The appropriate amount of detergent helps in achieving clean and fresh-smelling bath mats.
Run The Machine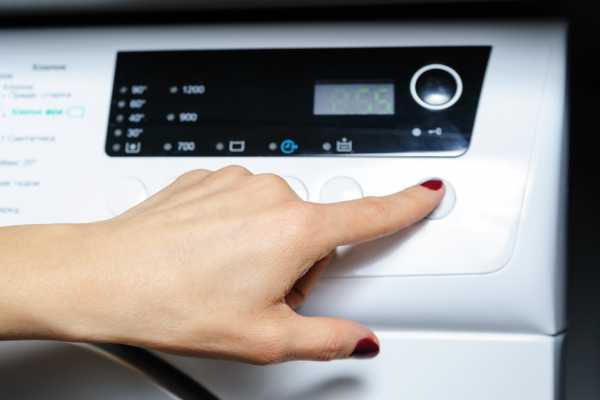 Now that the correct water temperature is set, And A suitable amount of detergent is in place, It's time to wash your Bathtub mat. Avoid overloading the machine, as this could result in uneven cleaning. To maintain balance in the machine, you can add a couple of towels. Choose a gentle cycle for your machine, especially for mats with a rubber backing. Once the washing cycle is complete, assess your mat. If it is sufficiently clean, then you've successfully accomplished the task. If not, You may have to repeat the process. Always air-dry your Bathtub carpet as direct heat from A dryer can potentially harm some materials.
Hand Washing:
Fill A Basin Or Bathtub With Warm Water And Detergent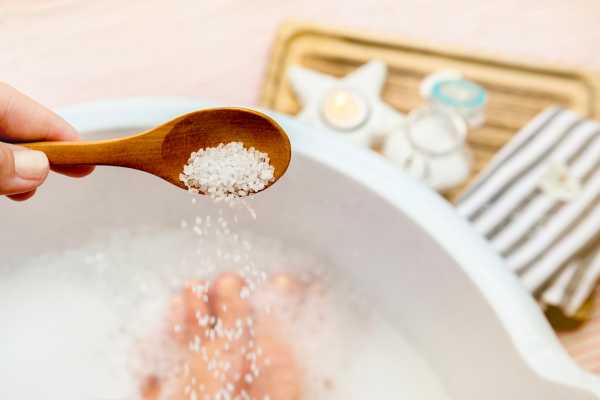 If Your Bathtub carpet is not machine-washable or you prefer A more hands-on approach, Hand washing is A great alternative. Begin by filling A basin or your bathtub with warm water. The water should be enough to fully submerge the Bathtub carpet. Next, Add A suitable detergent. The type of detergent depends on the material of your Bathtub carpet. A gentle, Non-bleach detergent is typically A safe choice. Aim to use just enough to create suds but not so much that it's difficult to rinse out. This combination of warm water And detergent will create an effective cleaning solution to deal with the dirt And grime on your Bathtub carpet.
Submerge The Bath Mat And Gently Agitate It To Loosen The Dirt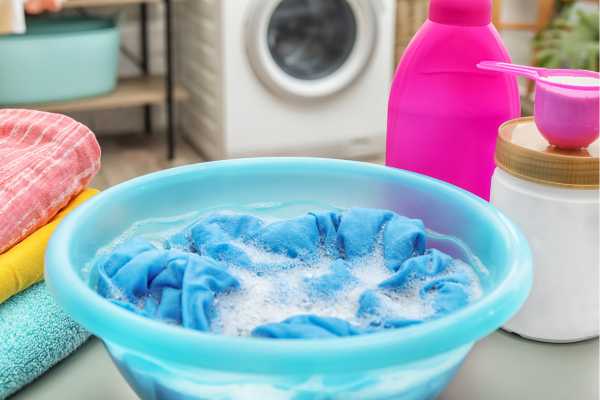 Once your cleaning solution is ready, Fully submerge your bath carpet. Use your hands to gently agitate the mat in the soapy water. The goal here is to loosen and remove the dirt, Not to scrub It so hard that you damage the mat. Pay special attention to any stained or particularly dirty areas, Apply more pressure as needed. Remember to flip the mat and clean both sides to ensure thorough cleaning. After you've agitated the mat sufficiently in the detergent solution, rinse It under clean, Running water until all soap suds are removed. Hang it up to air dry, Making sure It's completely dry before using it again to prevent mold or mildew growth.
Use A Scrub Brush Or Sponge To Clean Any Stubborn Stains
Despite your best efforts, some stubborn stains on your bath mat may resist the initial agitation. That's when a scrub brush or a sponge becomes your best friend. Opt for a brush or sponge that's abrasive enough to scrub away the stains but not so harsh that it could damage the fabric of the carpet. Make sure to scrub gently, focusing on the stained areas. You can add a bit of extra detergent to these spots if needed. The aim is to lift and eliminate the stain without compromising the material of cleaning your bath mat with suction cups.
Rinse The Bath Mat Thoroughly To Remove All Detergent
After you've successfully removed the stains and dirt from your bath carpet, The next step is to rinse It thoroughly. It's essential to remove all detergent, As any leftover soap can leave A residue that may attract more dirt or make the carpet slippery. Use clean, Running water to rinse the Bathtub carpet. You can gently squeeze or shake the carpet to ensure the water reaches all areas. Be careful not to twist or wring the carpet, as this can damage its shape and structure. Once you've rinsed the carpet thoroughly and can't see any more suds, hang it up to air dry, making sure It's completely dry before using it again. This prevents the growth of mold And mildew And keeps your carpet fresh And clean.
Squeeze Out Excess Water And Hang The Bath Mat To Dry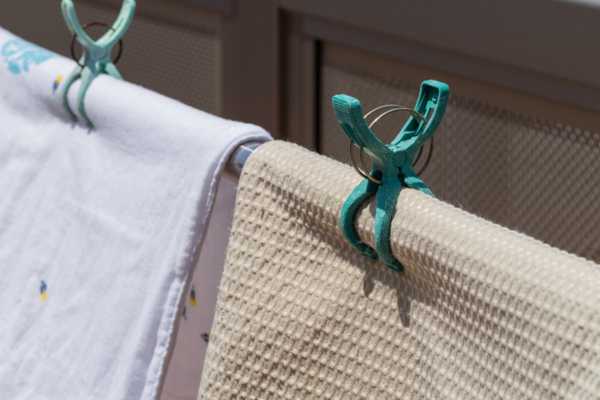 In order to ensure that your bath mat stays clean and fresh, It is important to squeeze out any excess water And allow It to dry properly. After completing the earlier steps of vacuuming, Pretreating stains, Scrubbing, And rinsing the next step is to remove as much water as possible from the carpet. Squeezing It gently or using A towel to absorb the water will help speed up the drying process And prevent the growth of mold And mildew.
Once you have removed the excess water, It's time to hang the bath carpet to dry. Find A well-ventilated area, Such as A clothesline or shower rod, And make sure there is enough space for air circulation. Allowing the carpet to dry completely before placing It back in the bathroom will help maintain Its cleanliness And prevent any unwanted odors. By following these simple steps, you can keep your bath carpet in excellent condition And ensure A hygienic bathroom environment.
The Final Thought
Keeping your bath mats clean and fresh doesn't have to be A daunting task. With the right approach and tools at hand, you can easily maintain your bath mats in great condition for longer periods. Remember to always check the care instructions before washing or drying, And use mild detergents whenever possible. In addition, Regularly airing out your mats And replacing them when necessary is crucial for maintaining good hygiene. By following these tips, you'll be able to enjoy plush, Soft, And germ-free bath mats that make every shower or bath A relaxing experience. So go ahead And start implementing these cleaning strategies today – your feet will thank you for it!