Small bathrooms are like blank canvases, waiting For a stroke of genius To transform them into remarkable spaces. These intimate areas challenge us to think creatively Ideas, and that's where small bathroom wall decor truly shines. This guide Is your passport to An adventure in design, where we'll unveil An array of extraordinary ideas to awaken your bathroom's hidden potential. From crafting a spa-like oasis to infusing your space with personality through color and art, get ready to embark on a journey of aesthetic delight. Bid farewell to mundane walls and embrace A small bathroom that's not just functional but also a captivating masterpiece In its own right.
What Materials Should I Consider For Bathroom Wall Decor?
When selecting materials For room wall decor, it's essential to prioritize moisture resistance and durability. Ceramic or porcelain tiles are a popular choice For their resilience and versatility, offering various colors And patterns. Vinyl wallpaper Can add texture and design without sacrificing water resistance. Paint formulated For bathrooms Is a cost-effective option, allowing For a wide range of color choices. Glass tiles bring elegance and reflectivity while withstanding humidity. Stone tiles, wood paneling, acrylic or PVC wall panels, and metal accents are other options To explore based on your style preferences. Properly chosen materials will not only enhance aesthetics but also ensure your room wall decor stands up To the challenges of A humid environment.
Small Bathroom Wall Decor 15 Ideas
1. Mirror On The Wall
A mirror is not only A practical addition to A small bathroom but also A versatile decorative element. It Can make your space feel larger by reflecting light and creating A sense of openness. Consider a beautifully framed mirror that complements your room's style. Whether it's a sleek, modern design or A vintage-inspired frame, the mirror Can become a focal point while serving its functional purpose.
2. Floating Shelves For Functionality
Adding floating shelves to your little bathroom Is a great way to make It more fashionable and practical. These shelves are perfect For small spaces because they don't take up any floor space. To store necessities like towels, toiletries, Or decorative objects, install them over your toilet Or next to the sink. To fit the decor of your room, You can select from a number of materials and finishes, such As rustic wood Or simple metal designs.
3. Artwork With A Splash Of Color
Injecting a pop of color into your small bathroom through artwork Can bring life and personality to the space. Opt For artwork that resonates with your style And complements the color scheme of your room. Whether it's a vibrant abstract painting, A framed photograph, or a series of small art pieces, colorful artwork Can transform your bathroom's atmosphere. To protect it from moisture, consider using waterproof or sealed artwork, Or frame it behind glass.
4. Tile It Up
Tiling your bathroom wall is a classic choice that Can add elegance and durability to the space decor Ideas. Opt For small, intricate mosaic tiles or larger tiles with interesting patterns to create a stylish backdrop. Tiles not only protect your walls from moisture but also provide a wide range of design options. You can go For soothing pastel shades, bold colors, or even metallic finishes For a touch of glamour. Consider tiling a feature wall or just a portion of your bathroom to keep costs in check while achieving a stunning look.
5. Greenery For Freshness
Introducing greenery into your room can instantly freshen up the atmosphere. Place potted plants Or small indoor gardens on floating shelves, windowsills, Or wall-mounted planters. Some plants, like spider plants or pothos, thrive In the humid bathroom environment. Their lush green leaves will not only add a natural touch but also purify the air. Just be mindful of the lighting conditions and choose plants that suit your bathroom's level Of natural light.
6. Unique Wallpaper
Wallpaper is an excellent way to infuse personality and uniqueness into your small bathroom. Opt For designs that resonate with your style, whether it's a bold geometric pattern, a soothing botanical print, or even a whimsical mural. Modern wallpaper options are often moisture-resistant, making them suitable For bathroom use. Consider an accent wall behind the vanity or toilet For a striking focal point. If You're concerned about commitment, removable and peel-and-stick wallpapers are available For a temporary decor update.
7. Rustic Charm With Wooden Accents
Embrace rustic charm by incorporating wooden accents into your room decor. Wooden elements like reclaimed wood shelves, a weathered wood-framed mirror, or wooden towel racks Can add warmth and character to your small bathroom. The natural texture and earthy tones of wood Can create a cozy and inviting atmosphere. Pair wooden accents with neutral color schemes For a harmonious rustic look.
8. Wall Decals For Playfulness
For a playful and easily changeable decor option, consider wall decals In your small bathroom. Wall decals come In various shapes, sizes, and themes, allowing You to add a touch of whimsy or creativity to your space. You can choose decals that feature quotes, animals, geometric shapes, or even underwater scenes For a fun and personalized touch. They are easy to apply And remove, making them A great choice For renters or those who enjoy seasonal decor changes.
9. Vintage Vibes With Open Shelving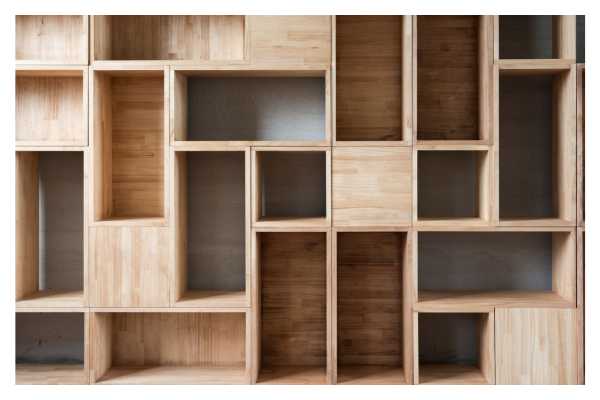 Create a vintage-inspired look in Your small bathroom with open shelving. Vintage-style brackets and wooden Or metal shelves Can evoke A sense of nostalgia. Display vintage glass bottles, apothecary jars, Or antique-inspired room accessories on these shelves to enhance the vintage vibe. Be selective with your choices to avoid clutter And maintain an organized appearance. The combination of open shelving And vintage elements Can add character and charm to Your bathroom.
10. Creative Tile Patterns
Take your bathroom's decor up a notch by incorporating creative tile patterns. Beyond traditional square tiles, consider unique shapes like hexagons, arabesque, Or fish-scale tiles For a distinctive look. Mix and match different tile colors or patterns to create a visually appealing focal point, such As a decorative border or An eye-catching backsplash behind the sink. Creative tile patterns Can add depth and personality To your small bathroom.
11. Functional Hooks
Maximize the functionality of Your bathroom walls by installing functional hooks. These hooks Can serve multiple purposes, from hanging towels and robes to organizing Your accessories. Choose stylish hooks that match Your room's aesthetic. Arrange them In an organized pattern or a more playful, asymmetrical arrangement, depending on Your style preferences. Functional hooks not only add practicality but also A decorative touch to your walls.
12. Textured Wall Panels
Textured wall panels Can introduce depth and sophistication to Your small bathroom. These panels come in various materials, such As wood, stone, or 3D wall tiles, and they can create a striking feature wall. Whether You opt For a rustic wood paneling or a modern geometric design, textured wall panels add a tactile element to Your bathroom decor. They work well As an accent wall or Can cover the entire room For a cohesive look.
13. Nautical Nook
Transform your bathroom into A coastal retreat with a nautical theme. Incorporate elements like navy blue and white color schemes, seashell decor, ship wheels, And anchor motifs. Consider adding a weathered wood shelf with beach-inspired accessories Or framed nautical maps. This nautical nook will evoke A sense of The sea and create a relaxing atmosphere In your small bathroom.
14. Custom Wall Art
For a truly unique touch, consider commissioning Or creating custom wall art For your bathroom. This could be A personalized painting, A mosaic, or even A piece of textile art. Custom artwork allows You to tailor the decor to Your specific tastes And preferences, ensuring that Your bathroom reflects Your individual style. It Can serve As a conversation piece and a meaningful addition to Your space.
15. Chic Backlit Mirror
Elevate the elegance of Your small bathroom with a chic backlit mirror. These mirrors feature built-in LED lighting that not only provides excellent illumination For Your daily routines but also adds a touch of modern sophistication. Choose a sleek, frameless design For a minimalist look or opt For a mirror with a decorative frame to complement Your bathroom's style. A chic backlit mirror Can become a focal point and elevate the overall ambiance of Your space.
The Final Thoughts
The material you choose Ideas for your bathroom wall decor Is important for both utility and looks. To ensure long-term endurance, give moisture-resistant solutions like ceramic tiles, vinyl wallpaper, or specialty bathroom paint priority. Beyond utility, your decision should be In line with your aesthetic goals, whether they are the warm tones of wood paneling or the classic beauty of stone tiles. By attentively selecting these materials, You Can construct a bathroom that not only withstands the rigors of daily use but also reflects your unique style and enriches the overall mood of the area.