A bathroom with no windows can present a design challenge when it comes to light. While windows naturally infuse a room with ambient brightness and can make a space feel open and airy, their absence necessitates a thoughtful approach to artificial illumination. Proper lighting in A bathroom not only ensures that daily tasks such as grooming And reading product labels are easier, But it also plays a vital role in setting the right mood and making the space feel larger And more welcoming. Whether you're redesigning a windowless bathroom or trying to enhance its existing lighting, there are numerous strategies to create a luminous and inviting ambiance.
What Are The Best Light Bulbs For Bathrooms With No Windows?
For bathrooms without windows, the best light bulbs are those that offer bright, clear illumination while accurately rendering colors – a crucial factor for activities like makeup application and shaving. LED bulbs with a Color Rendering Index (CRI) of 90 or above are ideal, as they closely mimic natural sunlight and render skin tones accurately. Opting for bulbs with a color temperature between 2700K (warm) and 3000K (cool white) ensures a balanced, neutral light, striking a perfect medium between the too-yellow hue of incandescent bulbs and the stark brightness of some LEDs. Additionally, LEDs Are energy-efficient And long-lasting, making them A sustainable choice for frequent use in bathrooms.
How Many Light Fixtures Do I Need In A Small Bathroom?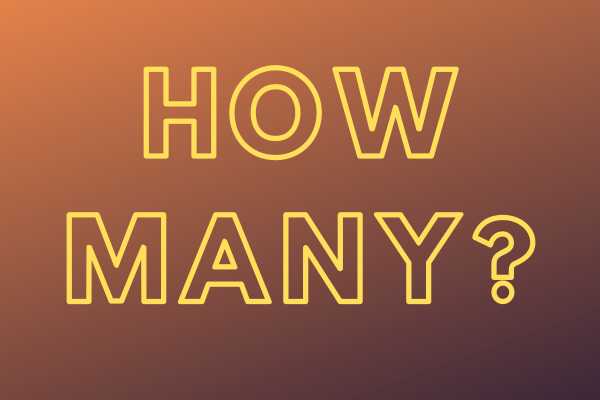 The number of light fixtures required in a small bathroom largely depends on the layout and specific lighting needs of the space. Typically, a well-lit small bathroom would have at least three sources of light: an overhead central fixture for general illumination, task lighting around or above the vanity mirror to aid in grooming tasks, and potentially an accent or decorative light for ambiance or to highlight a particular feature.
While a single central fixture might suffice for basic illumination, adding vanity lights can drastically improve visibility for tasks like shaving or makeup application. It's crucial to strike A balance to prevent shadows while avoiding an overly bright or glaring space. Always consider the bathroom's size, layout, and intended activities when determining the optimal number of fixtures.
The Importance Of Adequate Lighting
Safety and Navigation: Proper lighting helps prevent accidents And ensures safe movement, especially in areas like staircases, hallways, And bathrooms.
Task Efficiency: Adequate illumination improves the ability to perform tasks, whether it's reading, cooking, or crafting, by reducing eye strain and mistakes.
Mood and Atmosphere: Lighting can set or enhance a room's ambiance, creating feelings of warmth, coziness, or vibrancy, depending on the chosen brightness and color.
Aesthetic Appeal: Well-planned lighting can highlight architectural features, artwork, or interior design elements, adding to the visual appeal of a space.
Health and Well-being: Natural And artificial lighting can influence our circadian rhythm, Affecting sleep patterns, mood, And overall health. Proper lighting can reduce headaches, eye strain, and fatigue.
Increased Property Value: Homes and commercial spaces with well-thought-out lighting designs can increase their market value and appeal to potential buyers or tenants.
Energy Efficiency: Using the right type and amount of lighting can reduce energy consumption, leading to lower electricity bills and a reduced carbon footprint.
Productivity Boost: In workspaces, good lighting can improve focus, reduce fatigue, and potentially increase productivity.
Visibility and Clarity: Adequate lighting ensures that colors are rendered accurately, and details are easy to discern, crucial in spaces like bathrooms or art studios.
Security: Proper exterior lighting can deter potential intruders, making properties more secure.
Addressing The Lack Of Natural Light
Addressing the absence Of natural light in any space requires A multifaceted approach to design And illumination. When rooms lack the soft glow of sunlight, they can often feel confined and unwelcoming.
However, by incorporating reflective surfaces such as mirrors or light-colored paint, one can amplify the existing light, making spaces feel brighter and larger. Similarly, using layered artificial lighting—combining ambient, task, and accent lights—can recreate the depth and warmth sunlight naturally provides. Moreover, integrating plants or biophilic elements, even if artificial, can infuse a sense of nature and vibrancy.
Ultimately, By merging thoughtful decor with strategic lighting, One can effectively counteract the limitations of spaces deprived Of natural light, creating environments that are both inviting And functional.
Creating A Well-Lit Haven
Strategic Placement Of Mirrors
Mirrors are not just functional additions to a space but are powerful tools in enhancing light. When placed opposite a light source, whether it's a window or an artificial light fixture, mirrors reflect and multiply that light throughout the room. This not only amplifies brightness but also creates An illusion Of depth and space, making rooms appear larger And more open. By positioning mirrors strategically near windows, adjacent to lamps, or across a well-lit wall—you can harness their ability to bounce light around, ensuring that even the remotest corners get a touch of luminance.
Utilizing Ambient Lighting
Ambient lighting, often regarded as the foundation of any well-lit room, provides uniform, general illumination. It's the soft glow that fills the void, especially in the absence of natural light. Ceiling fixtures, chandeliers, wall sconces, or floor lamps can serve as ambient light sources. The key is to choose fixtures that disperse light broadly, Avoiding harsh shadows Or overly bright spots. Dimmers can be a valuable addition, Allowing you to adjust the level Of ambient light based on the time of day Or the mood you want to set, ensuring A comfortable and adaptable luminous environment.
Task Lighting For Functionality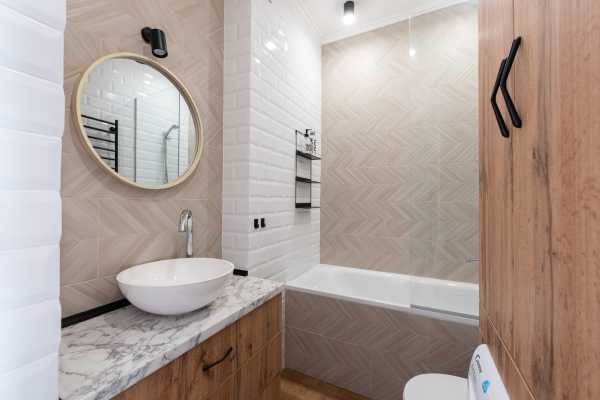 While ambient lighting ensures general brightness, task lighting is honed in on specific activities, ensuring clarity and efficiency. Whether you're reading, cooking, writing, or engaging in any focused activity, having dedicated light sources is vital. Examples include pendant lights over kitchen counters, Desk lamps in study areas, Or vanity lights in bathrooms. It's not just about brightness but directionality ensuring that light falls exactly where it's needed, minimizing shadows and enhancing precision. With task lighting, functionality And comfort go hand in hand, making daily chores Or activities more enjoyable and efficient.
Opting For Light Colors
Choosing light colors, particularly for walls, ceilings. And large furniture pieces, can dramatically influence A room's brightness And perception of space. Light hues, such as whites, creams, or soft pastels, naturally reflect more light than their darker counterparts. This reflection not only maximizes the effect Of any natural Or artificial light source but also evokes A sense of airiness and spaciousness in the room. Paint finishes can also play a role; semi-gloss or satin paints tend to reflect light slightly more than matte finishes, further enhancing the room's luminosity.
Incorporating LED Strips
LED strip lights are versatile, energy-efficient, and can be subtly integrated into various parts of a room. Whether tucked under kitchen cabinets, around mirrors, Or behind television sets. These strips provide soft, even lighting while adding A touch of modern aesthetics. Their flexibility means they can be tailored to fit any space. And their varying color temperatures can Be chosen to match the desired ambiance. Additionally, They can act as both ambient and accent lighting, emphasizing architectural details Or creating mood settings.
Installing A Skylight
For rooms on the top floor or those with direct roof access, a skylight can be a transformative addition. Skylights invite natural sunlight directly into the space, instantly brightening the area And providing the therapeutic benefits Of daylight. Not only do they illuminate, But they also add A dynamic element as the angle And intensity Of sunlight change throughout the day. For added functionality, vented skylights can also improve room ventilation. While the installation might require A more significant investment And structural considerations, The resultant flood of natural light And connection to the sky often makes it A worthwhile endeavor.
The Best Lighting For Bathrooms With No Windows
Light Bulb Types
In a bathroom without windows, the choice of bulb type plays a pivotal role in creating optimal lighting. LED bulbs have emerged As the frontrunners due to their energy efficiency, longevity, And broad range Of color temperatures. They don't emit heat like incandescents, making them safer for confined spaces. Additionally, CFLs (Compact Fluorescent Lamps) can also be a suitable choice, offering energy savings and a decent color range. However, for the most consistent and flattering light, especially for grooming tasks, LEDs are typically the top recommendation.
Bulb Brightness
Brightness, Often measured in lumens, Is essential to ensure the bathroom is adequately lit. A windowless bathroom typically requires a combination of bulbs with varying brightness levels to cater to different tasks, from a relaxing bath to detailed makeup application. General ambient lighting should be bright enough to illuminate the whole room. While task lights, particularly around mirrors, may need higher lumens to provide clear, shadow-free light for grooming activities.
Color And Light Quality
The Color Rendering Index (CRI) And color temperature are crucial aspects Of bulb selection for windowless bathrooms. A high CRI (90 and above) is desirable as it ensures colors are represented authentically, making tasks like makeup application more accurate. As for color temperature, a range between 2700K (warm) and 3000K (cool white) strikes a balance between the cozy ambiance of incandescents and the bright clarity of cooler LEDs, offering a neutral, natural-feeling light.
Light Fixtures For Bathrooms
The type of light fixture significantly affects how the light is distributed within the bathroom. Overhead fixtures or flush mounts provide general ambient lighting. However, for a windowless bathroom, vanity lights are crucial. Placed on either side of the mirror, they minimize shadows and ensure the face is evenly lit. Recessed lights can add to the ambiance without overwhelming the space, and LED strips. When used under cabinets or around mirrors, provide both functional and accent lighting. Additionally, considering fixtures with dimmable options can offer flexibility, allowing users to adjust the lighting mood as needed.
Are LEDs Safe For The Bathroom?
LEDs are indeed safe for bathroom use And offer several advantages over traditional lighting solutions. Being energy-efficient And having a longer lifespan, They are cost-effective in the long run. Unlike incandescent bulbs, LEDs do not emit much heat, reducing the risk of burns or heat-related damage in moist bathroom environments.
Furthermore, many LED fixtures are designed to be water-resistant or have a high IP (Ingress Protection) rating, ensuring they can handle the humidity and occasional splashes common in bathrooms.
However, as with any electrical installation in a wet environment. It's essential to ensure proper placement away from direct water sources and to adhere to safety regulations and standards when installing LED fixtures.
The Final Thoughts
Lighting A bathroom without windows requires A blend of innovation And strategic design. By leveraging the strengths of modern lighting solutions such as LEDs, prioritizing a mix of ambient and task lighting. And employing elements like mirrors to amplify available light, even the most confined bathroom can feel luminous and spacious. The absence of natural light, while a challenge, can be effectively counteracted with a thoughtful approach, transforming a windowless bathroom into a well-lit sanctuary that caters to both functionality and ambiance.