Bath mats are an essential part of any bathroom, Serving both functional and aesthetic purposes. They provide A non-slip surface to prevent accidents while also adding A touch of style to the space. With regular use, Bath mats can accumulate dirt, Arime, And bacteria, Making them an ideal breeding ground for odor-causing germs. Therefore, it's crucial to know how to wash bath mats properly.
In this article, We'll take you through some simple steps on how to clean your bath mat effectively. From choosing the right detergent to drying techniques, We've got you covered with everything you need to know about washing your bath mat most easily And efficiently as possible!
A Comprehensive Guide on How to Wash Bath Mats
Shake Off Loose Dirt And Debris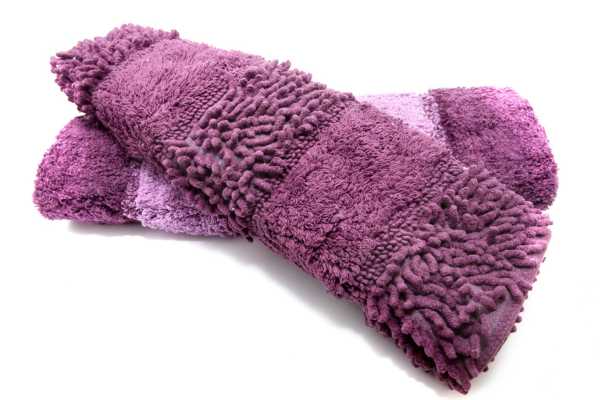 Bath mats are an essential part of any bathroom. They provide comfort and safety when stepping out of the shower or bath, and they also help to keep the bathroom floor clean and dry. However, with frequent use, bath mats can accumulate dirt, debris, and even mold. To ensure that your bath mat stays clean and hygienic, it is important to wash it regularly.
The first step in washing a bath mat is to shake off any loose dirt and debris. This will help to remove any surface-level grime before you begin the actual cleaning process. To do this, simply take your bath mat outside (if possible) or into a well-ventilated area and give it a good shake. You can also use a soft brush or broom to gently sweep away any larger pieces of debris.
Machine Washing
Suitable Mats For Machine Washing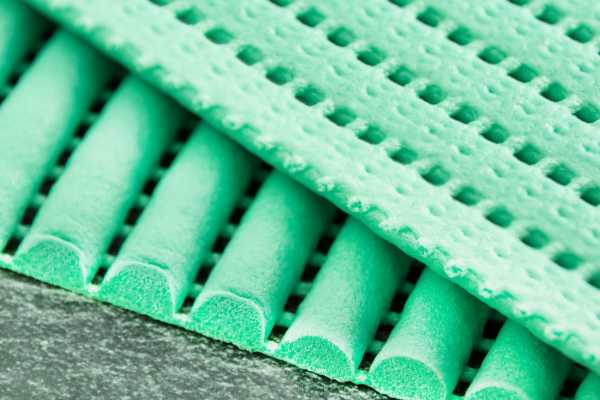 When it comes to maintaining hygiene in our homes, cleaning the bath mats is a task that often gets overlooked. It's vital to understand that not all bath mats are machine washable. Rubber-backed mats or those made from delicate materials may not withstand the machine's vigorous agitation. Always check the care tag to confirm if your mat is machine-friendly. Microfiber and cotton mats typically fare well in the washer. If the mat is heavily soiled or has a stubborn stain, pre-treat it before washing. Machine washing your bath mat not only keeps it clean but also extends its longevity, contributing to a healthier and safer bathroom environment.
Proper Load Size And Water Temperature
Once you've determined that your bath mat is suitable for machine washing, the next step is to figure out the optimal load size and water temperature. Wash bath mats alone or with similar items can prevent them from picking up lint from other fabrics. Water temperature largely depends on the mat's material and color. Generally, cold water is safe for all types of mats and prevents shrinkage or color fading. However, if your mat is extremely dirty, warm or hot water may be more effective in killing bacteria and removing grime. Always consult the care label to ascertain the recommended water temperature. Implementing these steps will ensure a clean, fresh-smelling bath mat, enhancing your bathroom's aesthetic and hygiene.
Appropriate Detergent And Fabric Softener
Using the right detergent And fabric softener can significantly impact the cleanliness And lifespan of your bath mat. Choose A mild, Fragrance-free detergent if your mat has delicate fibers or if you have sensitive skin. Avoid using bleach as It may harm the mat's material And cause discoloration. As for fabric softener, Although it imparts A nice smell and makes the mat feel plush, It can also reduce the mat's absorbency over time. Therefore, It's best to use It sparingly or not at all. Instead, Consider using white vinegar as A natural fabric softener that also acts as A deodorizer, Leaving your bath mat clean And fresh.
Specific Machine Settings And Cycles
Choosing the right machine settings and cycles for washing your bath mat is crucial for its proper maintenance. Most bath mats can be washed on a gentle cycle to prevent damage to their fibers. For mats that are heavily soiled or made from durable materials, a regular cycle might be more appropriate. For drying, air-drying is the safest method. If you're in a rush, some mats can be tumble-dried on a low-heat setting. Avoid high heat as it can cause shrinkage and damage the rubber backing. Always refer to the care tag on your mat for specific washing and drying instructions to ensure the mat's longevity and functionality.
Hand Washing
Pre-Treating Stains, If Applicable
Hand washing your bath mat begins with pre-treating any visible stains. This is especially pertinent for those unsightly, Hard-to-remove spots. A paste made from baking soda and water is A simple and effective natural remedy. Apply It directly to the stain, gently scrubbing with a soft brush or cloth, And allow It to sit for A few minutes before rinsing. You can also use A commercial stain remover, But be sure to follow the manufacturer's instructions carefully. By pre-treating stains, You're ensuring A deep clean And enhancing the mat's appearance, Making your bathroom look and feel fresher and more welcoming.
Choose The Right Detergent
Choosing the right detergent for hand wash your bath mats is crucial. Go for A gentle, Non-biological detergent that's suitable for delicate items to avoid damaging the mat's fibers or causing skin irritation. Be mindful of the amount used; Too much detergent can leave A residue that's hard to rinse and reduces the mat's absorbency. On the other hand, Too little won't effectively clean the mat. A General rule of thumb is to use about one teaspoon of detergent for every gallon of water. With the right detergent and dosage, Your bath mat will be clean, Fresh, and ready for use, All while maintaining Its integrity.
Soak The Bath Mat
The soaking process plays A vital role in hand washing your bath mat, As It loosens the dirt And grime that has accumulated. Fill your bathtub or A large basin with warm water And mix in the detergent. Submerge the bath mat completely and allow It to soak for about 15-20 minutes. This duration may vary depending on the mat's material and the degree of soiling. Ensure that the entire mat is thoroughly wet and that the detergent is evenly distributed. This soak will effectively loosen dirt and dissolve oils, setting the stage for A thorough cleaning And A revitalized bath mat.
Agitating And Scrubbing The Mat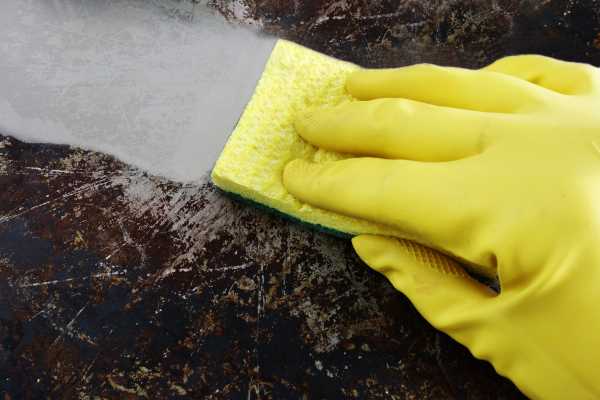 After the soaking process, it's time to get hands-on. Using a soft brush or a clean cloth, gently scrub the bath mat's surface. Pay extra attention to the areas with persistent stains or those heavily trafficked. Be careful not to scrub too hard to avoid damaging the mat's fibers. Agitating the mat in soapy water also helps to dislodge dirt particles. Once you've finished scrubbing, rinse the mat thoroughly until the water runs clear, ensuring all detergent is removed. This careful and attentive process of agitating and scrubbing will guarantee a thoroughly cleaned and well-maintained bath mat, enhancing your bathroom's comfort and hygiene.
Rinsing Thoroughly
The final step in hand wash your bath mats is to rinse them thoroughly. This process is as vital as the cleaning itself, As any remaining detergent can attract dirt and reduce the mat's absorbency. Use warm running water and gently squeeze the mat to help dislodge any soap suds. Continue this process until the water runs clear And no bubbles are visible. It's crucial not to twist or wring out the mat harshly as it can damage the material and structure. Instead, press it between your hands or against the side of the tub to remove excess water. This thorough rinsing ensures that your mat remains residue-free, fluffy, and highly absorbent, ready to step into its role in your bathroom once again.
The Final Thought
Washing your bath mat might seem like A mundane task, but its importance goes beyond aesthetics. A clean, Fresh bath mat contributes significantly to your bathroom's hygiene, Preventing the spread of bacteria and molds. Whether you're machine washing or hand washing, knowing the correct methods and products can make a world of difference in maintaining your bath mat's longevity and functionality. By following these outlined steps, you can ensure that your bath mat remains a comfortable, safe, and appealing feature in your bathroom.