Bathroom rugs are an essential part of any well-designed bathroom, Providing both comfort and style. However, Over time, These rugs can accumulate dirt, Dust, And even mold from the constant moisture in the bathroom. While hand washing may seem like the only option for cleaning these rugs effectively, It can be time-consuming And labor-intensive. That's where your trusty washing machine comes to the rescue! In this article, We will guide you on how to wash bathroom rugs in A washing machine efficiently and safely. So say goodbye to scrubbing by hand and hello to A quick And convenient cleaning method that leaves your bathroom rugs looking fresh And vibrant again!
Importance Of Washing Bathroom Rugs
Bathroom rugs serve as stylish yet functional features of your home, offering comfort, safety, and a pop of color. However, they can quickly become magnets for dirt, moisture, and bacteria, making regular washing crucial. Besides hygienic reasons, routinely cleaning your bathroom rugs can extend their lifespan and preserve their appearance. Washing these items isn't just about tidying up; It's A critical aspect of maintaining A healthy And aesthetically pleasing environment. While some may find this task daunting, Especially when dealing with machine-washable rugs, it's simpler than you may think. With the correct procedure and A washing machine, you can effectively clean And revitalize your washroom rugs without causing damage.
Prepare The Rug For Washing
Before tossing your bathroom rug into the washing machine, proper preparation is essential. Start by checking the rug's care label, as it provides valuable information on whether the rug is machine-washable and has suitable cleaning settings. Some rugs may require a delicate wash cycle, while others can withstand a regular cycle. If your rug has a non-slip backing, it's best to opt for a cooler, gentle cycle to prevent degradation. Also, consider washing rugs separately from other clothing items to avoid color bleeding. If your rug is noticeably stained, pre-treating those areas with a stain remover can enhance the cleaning outcome.
Remove Loose Debris And Dirt
Before washing, It's crucial to remove any loose debris and dirt from your bathroom rug. This step helps prevent the dirt from spreading to other parts of the rug during washing, enhancing the cleaning effectiveness. You can achieve this by shaking the rug outside or vacuuming It thoroughly. Use a vacuum cleaner with strong suction and A brush roll to get rid of embedded dirt. If there are large particles or chunks of substances stuck to the rug, use A stiff brush to dislodge them before vacuuming. Once you've thoroughly cleaned the rug of loose dirt and debris, it's ready for A thorough machine wash.
Determining The Appropriate Water Temperature
The water temperature for washing washroom mats largely depends on the material and color of the rug. Check the care label for specific guidelines, But generally, cold water is best for colorful rugs to prevent color fading or bleeding. Warm water, On the other hand, can effectively tackle stains and provide A more thorough cleaning for white or light-colored rugs. For rugs with rubber or non-slip backings, cool or warm water is preferred, As hot water can cause the backing to crack or peel. Remember, The aim is to clean your rugs without compromising their durability and aesthetics.
Choose The Proper Wash Cycle And Duration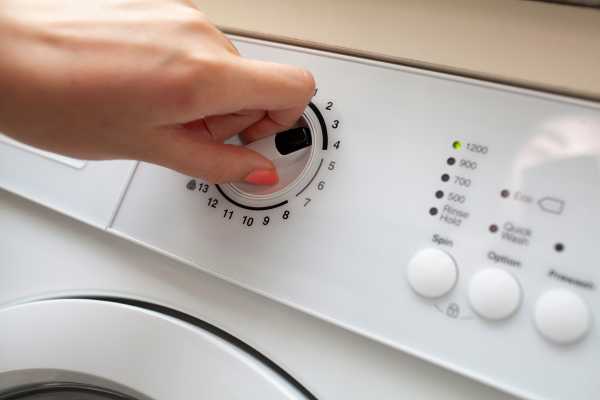 Choosing the right wash cycle can significantly affect the outcome of your rug washing. If your mat is heavily soiled, you might want to opt for a longer, more aggressive wash cycle. However, for rugs with delicate materials or rubber backing, a gentle or delicate cycle is best to prevent damage. The wash duration also matters; a short cycle may not clean thoroughly, while a prolonged one could cause unnecessary wear. A moderate wash duration is usually sufficient to clean your restroom mat effectively without causing harm.
Add Mild Detergent And Avoiding Fabric Softeners
When washing restroom mats, It's best to use A mild detergent that's capable of eliminating bacteria And removing stains without being too harsh on the fabric. Avoid using bleach or any strong chemical-based detergent, As It can discolor the carpet or degrade the fibers over time. Moreover, Avoid using fabric softeners as they can decrease the rug's absorbency, A key feature of washroom mats. Fabric softeners can also cause a build-up that damages the rug's fibers over time. Instead, if you wish to add softness and remove static, use half a cup of white vinegar during the rinse cycle.
Place The Rug In The Machine And Start The cycle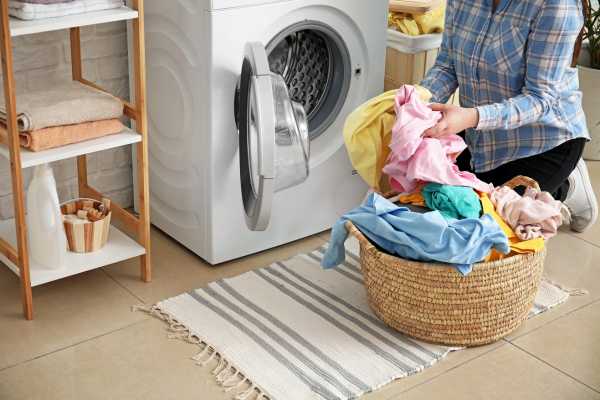 Once your rug is ready for washing And you've selected the appropriate settings on your washing machine, Place the rug in the machine. Try to spread It evenly around the drum to ensure balance during the wash cycle. Overloading can cause the machine to become unbalanced, which may lead to ineffective cleaning and potential damage to both the carpet and the machine. After positioning your carpet, add the pre-measured mild detergent and close the machine's door. Finally, start the washing cycle and allow the machine to work its magic.
Use A Dryer On Low Heat
After washing the machine, drying your bathroom rugs wash is a crucial step. Using a dryer can help too. Speed up this process, but it's vital to use the right settings to prevent shrinkage or damage to the rug. Set your dryer to A low heat setting And add A couple of clean, Dry towels to help absorb excess moisture and speed up the drying process. If your rug has a rubber or non-slip backing, air drying may be a safer option to prevent the backing from deteriorating. Lay the rug flat to dry, turning it over occasionally to ensure thorough drying.
The Final Thought
Wash bathroom rugs in A washing machine might seem intimidating, But with the correct procedure, it's A simple and efficient way to keep your rugs clean, fresh, and looking their best. Remember, The key to successful rug washing lies in understanding your rug's specific care instructions, using the right cleaning products, And following the appropriate washing and drying cycles. By maintaining A regular cleaning routine, You can extend the life of your bathroom rugs, Enhancing the comfort and appeal of your bathroom space.