A toilet paper holder is an essential accessory for every bathroom. Without It, You would have to struggle with the roll of toilet paper every time you use the bathroom. However, Despite Its importance, Many people overlook where to place their toilet paper holder in the bathroom.
Finding the ideal spot for your toilet paper holder can be A challenging task as there are several factors to consider. Should It be near the toilet or away from It? What is the best height for It? These are some of the questions that need answers before deciding where to position your toilet paper holder in your bathroom. In this article, We will explore various options on where to place A toilet paper holder in A bathroom And help you make an informed decision that suits your needs.
Where Should A Toilet Paper Holder Be Placed?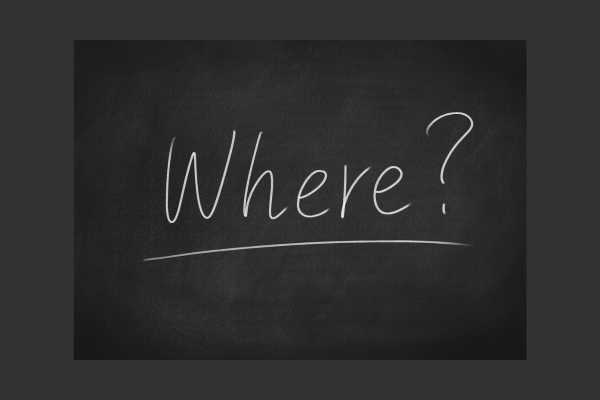 The ideal placement for A toilet paper holder is within arm's reach of the toilet, typically about 8-12 inches in front of the bowl. It should be positioned at Q height that is comfortable for most users, usually between 26-30 Inches from the floor. Ensure that it is installed securely on a wall stud or with appropriate anchors. Consider factors like convenience, accessibility, and aesthetic appeal when determining the precise location. Ultimately, the goal is to have the toilet paper holder conveniently situated for easy access while maintaining a neat appearance in your bathroom.
On The Wall Towards The Front of The Toilet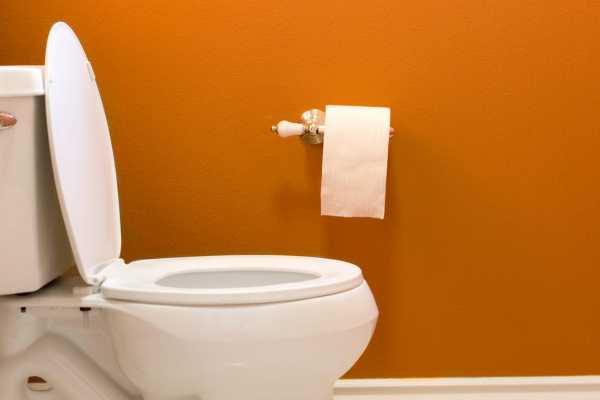 The most common and perhaps the most logical place for the toilet paper holder bathroom is on the wall to the side and slightly forward of the toilet bowl. This location is incredibly convenient as it allows you to easily reach the toilet paper without any awkward twisting or turning.
When installing the holder in this area, you must consider a few factors. The holder should be about 26 inches off the floor, an ideal height for adults and children. Also, It should be approximately 8-12 inches in front of the toilet bowl to avoid interfering with the toilet seat or lid. This location is also advantageous from A design perspective. By placing the holder on the wall, you create A more streamlined And uncluttered bathroom aesthetic. Plus, With numerous holder designs available, you can find one that fits perfectly with your bathroom decor.
Hang On The Front Of The Vanity
When placing the holder on the vanity, ensure it's at a comfortable height for users to reach. Moreover, ensure it does not interfere with the vanity door's function or impede any under-sink storage. It's also crucial to consider the vanity material; make sure it can support the weight and frequent use of the holder without getting damaged.
Vanity-mounted toilet paper holders also offer a unique aesthetic appeal. They can add a touch of elegance or quirkiness, depending on the holder design you choose. This option allows you to transform a practical necessity into a stylish accessory.
On A Stand Of Wall
You must ensure that the location of your toilet paper holder is easily accessible And convenient for all users. In most cases, Homeowners opt to place their toilet paper holders on the wall next to their toilets. This placement allows everyone who uses the bathroom access to the tissue without having to lean too far off from their seats.
Moreover, If you have A small bathroom, Placing your toilet paper holder on A stand would be an excellent alternative option. A stand-up floor model can save space and still provide easy access for anyone using it.
In A Wire Basket On A Vanity Shelf
Incorporating A wire basket into your vanity shelf provides A chic and clever way to store toilet paper. Not only does It help keep your bathroom organized, But it also adds A rustic, farmhouse-style charm to your decor.
The basket should be placed within easy reach of the toilet, and it's crucial to ensure the vanity shelf can support its weight. Depending on the size of the basket, it can hold multiple rolls, acting as both a holder and storage solution. This location is especially practical for bathrooms lacking wall space or those that aim to maintain a minimalist aesthetic.
On Top Of The Toilet
A common And practical place for the toilet paper holder is on top of the toilet tank. This location is popular due to Its easy accessibility And the minimal installation required. It's great for those who prefer functionality and convenience over aesthetics. In most bathrooms, this space is typically unoccupied. This makes it an excellent spot for a holder that can hold extra rolls too. However, Ensure to maintain cleanliness, Since It's an open area that can be prone to splashes And dust.
At The Side Of The Toilet
The Side of the toilet is one of the most popular spots for placing the toilet paper holder. It offers the advantage of convenience – The holder is easily within reach when you need It, Reducing any awkward stretching or straining. A side placement also ensures that the holder doesn't obstruct movement within the bathroom. Some people opt for wall-mounted holders, While others prefer a standing holder that can be easily moved. In both cases, It's important to make sure that the holder is installed at A comfortable height for all users. The key here is to balance accessibility, functionality, And aesthetics to achieve A practical and pleasing bathroom setup.
On The Side Of Your Vanity
Alternatively, Placing the toilet paper holder on the side of your vanity can provide A unique and stylish solution. This option is particularly suitable for smaller bathrooms where space around the toilet may be limited. By attaching the holder to the side of your vanity, You can keep the toilet paper within arm's reach while also maintaining an uncluttered look around the toilet. This setup can also provide the added convenience of having A surface (the vanity top) nearby to place items such as A phone or A book. However, Remember that this placement might require a slightly longer reach for some people. So it's crucial to consider the comfort and preferences of the users.
Keep It Out Of Sight
For those who prefer a minimalist or clutter-free bathroom aesthetic, keeping the toilet paper holder out of sight can be an ideal solution. There are several clever ways to achieve this, such as installing a recessed holder within the wall, using a cabinet, or even integrating the holder into a bathroom fixture. These options provide convenience without compromising on the clean lines and unobstructed surfaces that minimalist designs typically aim for. It's an elegant solution that hides the functional aspects of your bathroom while keeping them easily accessible. However, this method requires careful planning and sometimes renovation work, so ensure to consider these factors beforehand.
In A Basket Under The Sink
Storing toilet paper in A basket under the sink is another creative And practical idea. This solution works exceptionally well in small bathrooms where space is at a premium. It not only helps you make the most of the Available storage space but also keeps your toilet paper clean and out of Sight. You can use a variety of baskets to match your bathroom decor – from wicker to metal, the options are limitless. The trick is to ensure that the basket is easily accessible and the rolls are neatly stacked to avoid fumbling around when needed. Additionally, this method encourages you to stay stocked up as an empty basket can be quickly noticed and refilled.
What Side Should Toilet Roll Holder Be On?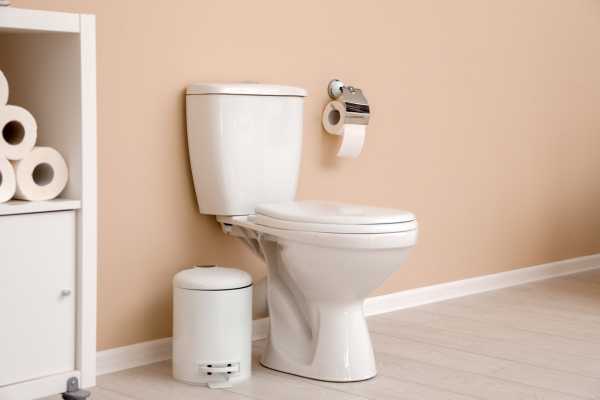 The side where you place the toilet roll holder largely depends on the layout of your bathroom and personal preference. However, Traditionally, It's installed on the right side of the toilet for right-handed users, As most people are right-handed. If the bathroom's layout doesn't allow for this or if the primary user is left-handed, then placing it on the left is also perfectly fine. The key point is to install it within easy reach and at A height of approximately 26 inches from the floor, Which is typically comfortable for most users. Always prioritize convenience and ease of access.
The Final Thought
There Are several factors to consider when deciding where to place A toilet paper holder in your bathroom. The most important considerations include accessibility, convenience, and aesthetics. You should also take into account the size of your bathroom And the layout of your fixtures. By carefully considering these factors, You can choose the perfect location for your toilet paper holder that will make it easy to access when you need It most. Additionally, Don't forget to install It at A comfortable height for all users. With these tips in mind, You can create an organized and functional bathroom space that meets all of your needs.