Welcome to our blog! If you're in the midst of renovating Your bathroom or simply looking to enhance Its functionality, You've Come to the right place. Today, We're going to tackle A common question: Where should you put the towel rack in your bathroom? Choosing the ideal location for your towel rack is crucial for convenience And accessibility. It's important to strike A balance between practicality And aesthetics. Should It be near the shower or the sink? Should It be mounted on the wall or installed on the back of the door?
In this article, We'll explore various placement options And offer insights to help you make an informed decision. We'll consider factors such as available wall space, bathroom layout, And personal preferences. By the end, You'll have A clear understanding of the best spots to install your towel rack, Ensuring your towels are within easy reach And your bathroom exudes both style and functionality. Let's dive in!
Where Is The Best Place To Put Towel Rack In Bathroom?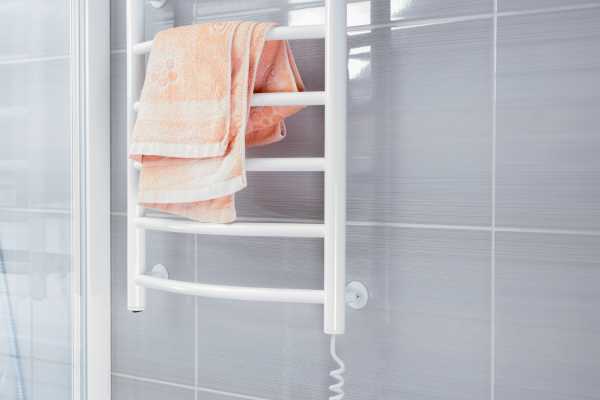 The best place to put a towel rack in the bathroom depends on various factors such as the layout, available wall space, and personal preferences. One popular option is to install a towel rack near the shower or bathtub, allowing for easy access to towels after bathing. Another option is placing it near the sink for convenience when drying hands. Alternatively, mounting the towel rack on the back of the bathroom door can be an intelligent solution if space is limited. Consider your bathroom's overall flow and functionality when deciding on the placement. Ultimately, the goal is to ensure that the towel rack is easily accessible, within reach and complements the aesthetic of your bathroom.
Behind The Bathroom Door
Locating a towel rack behind the bathroom door can be a convenient and space-conscious decision. This area is often under-utilized and can serve as an ideal spot for hanging towels. In smaller bathrooms, every bit of space counts, and the back of the door becomes a valuable asset. A towel rack here can provide neat and tidy storage, keeping your bathroom clutter-free and maximizing your space. Moreover, this positioning allows for towels to be within reach, enhancing the functionality of your bathroom.
Adjacent To The Shower Or Bathtub
One of the most logical places to put A towel Rack is Adjacent to the Shower or bathtub. This location promotes efficiency and ease of use. Imagine the comfort of stepping out from a hot shower or bath and having your towel within arm's reach. It eliminates the need for awkward, cold walks across the bathroom, keeping your experience warm and pleasant. Moreover, it minimizes water droplets on the floor, making the bathroom safer and less messy.
Near The Sink Area
Strategically placing a towel rack near the sink area is another great option. A rack here primarily holds hand towels, providing easy access for anyone washing their hands. This area becomes A focal point of hygiene And cleanliness in your bathroom, Making It an integral part of your bathroom routine. Moreover, by placing a towel rack here, you can add a stylish element that complements your sink and mirror design, enhancing the overall aesthetic of your bathroom.
On A Dedicated Wall Space
If your bathroom is spacious enough, Dedicating an entire wall to towel storage can create A statement and provide practicality. With A series of racks, bars, or shelves, this space becomes A towel haven, allowing you to neatly organize and display your towels. The setup can cater to multiple users or for A variety of towel types (bath, face, hand), improving functionality. Dedicated wall space for towel storage can also contribute to the bathroom decor, Emphasizing A sense of luxury and comfort.
Wall-Mounted Towel Racks
A wall-mounted towel rack is an excellent choice for any bathroom due to its combination of utility and style. These racks can be attached to any part of your bathroom wall, allowing you to maximize space according to your bathroom's layout And your personal needs. The versatility of the design And size of wall-mounted racks make them suitable for various uses. Single bars are perfect for hanging large bath towels, While multi-bar designs can hold multiple towels at once, Catering to family bathrooms or guest rooms. Some designs even include shelving for extra storage space for toiletries or decorating towel rack items. Consider the material and finish when choosing your towel rack to ensure it complements your other bathroom fixtures and withstands the humid bathroom environment. Remember to install it at an accessible height to facilitate easy use.
The Door Towel Racks
If your bathroom lacks ample wall space, or you're hesitant to drill into tiles, an over-the-door towel rack is an answer. This ingenious solution hangs over your bathroom door, providing an additional area to dry and store towels. These racks typically have multiple bars, allowing for several towels to be hung at once. Apart from being A space-saving solution, Over-the-door racks are also easy to install and remove, making them an excellent choice for renters or those who prefer A damage-free setup. Ensure that the rack you choose has a sturdy design to handle the weight of wet towels, and it doesn't obstruct the door's movement.
The Final Thought
Installing A towel rack in your bathroom may seem Like A simple task. But the location And type of rack you choose can significantly impact your bathroom's functionality and aesthetic. Wall-mounted racks provide A traditional, Secure spot for your towels, whereas over-the-door racks offer A clever, space-saving alternative. Both types have their unique advantages, catering to different needs and bathroom layouts. Therefore, assess your bathroom space, identify your needs, and consider your design preferences before making a decision. With thoughtful planning, a towel rack can be more than just a practical addition; it can also be a significant enhancement to your bathroom's overall design and atmosphere.